About Randy's Pro Landscaping & Tree Service
Randy's Pro Has Been Serving Customers Since 2008
Growing Since 2008!
Randy and Ruth, a dynamic husband and wife team with a passion for the outdoors, established Randy's Pro Landscaping & Tree Service in 2008. With Randy's years of experience and dream to make something great and Ruth's accounting and purchasing background, they have grown Randy's into the powerhouse that it is today. Randy's provides full landscaping design and installation, hardscape design and installation, regular lawn maintenance, tree-trimming and removal, sprinkler installation and so much more. Randy's is fully licensed and insured and services Central Jersey and surrounding areas and will personally work with you to determine your needs and exceed your expectations.
NJ Home Improvement License #13VH06833600
NJ Tree Company # NJTC 806509
Randy's Pro Landscaping & Tree Service proudly working in Central NJ since 2008! We're a complete tree service and landscaping company. We offer free, in-person consultations and estimates. Feel free to text or call us at 732-592-1577 or fill out the form for a prompt reply from Randy.
Randy's leads Central NJ in customer satisfaction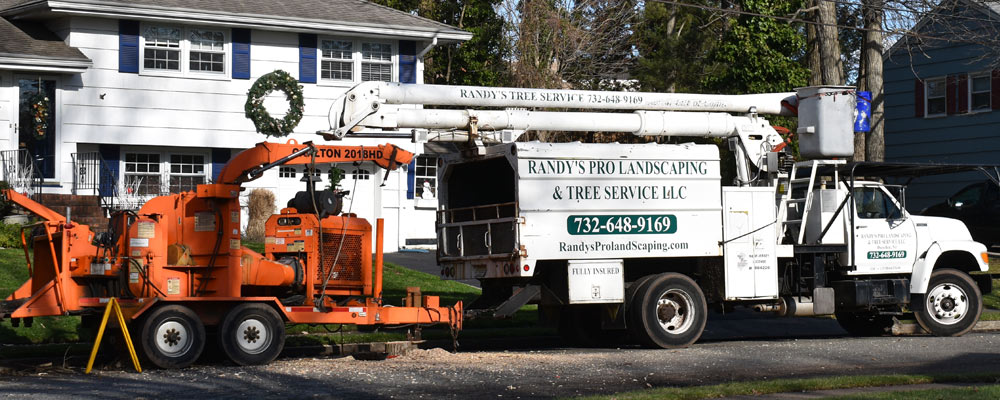 Free Expert Consultation
Need an estimate? Answer a few quick questions for a prompt reply from Randy himself!

"*" indicates required fields
Randy's will never share or sell your personal information and will only contact you about your inquiry!